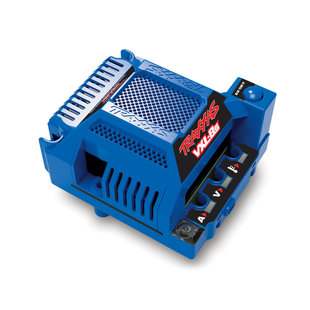 When you create the world's most powerful Ready-To-Run® vehicle, off-the-shelf components just won't do. Traxxas engineers started from scratch to create the ultimate ESC to drive X-Maxx's thundering Big Block motor. Heavy-duty does not begin to describe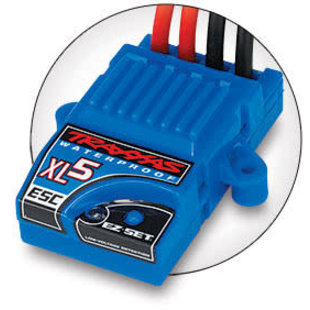 XL-5™ Waterproof FWD/REV ESCwith Low Voltage Detection (LVD)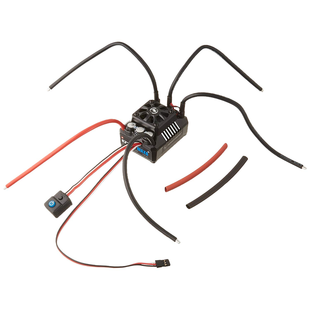 Cont./Peak Current: 160A/1050A, Input 3-8S LiPo/9-24 Cells NiMH BEC Output Switch Mode:6V/7.4V,6A Size 70.0x56.0x46.5mm Weight 240g KV Rating/T Count 6S LiPo: KV≤1500/8S LiPo: KV≤1200(5892 Size Motors) Vehicles: 1/5th Touring Car/Buggy/Truc
10amp MAX output 6S MAX input 4.8-9.0 Volts selectable output Only 11 grams Castle Link USB interface required to change output voltage (sold separately) 1.2" (30mm) x .6" (15mm) x .4" (10mm) , Weight: .4oz (11g) Input voltage: 5V to 25.2V (2S to 6S LiPo)
Ordered before 1pm, packed and shipped the same day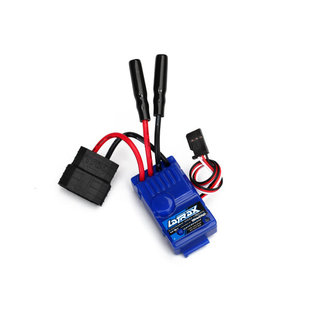 Electronic Speed Control, LaTrax®, waterproof (assembled with bullet connectors)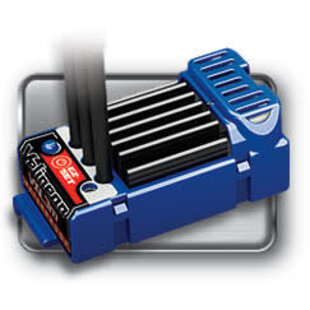 The Velineon® VXL-3m forward/reverse electronic speed control simplifies brushless technology with easy, built-in profiles and intuitive programming. The VXL-3m™ uses advanced circuit design that allows sensorless brushless motors to operate with the smoo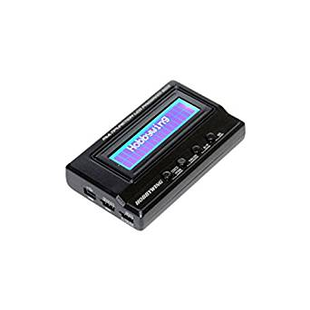 Works as an individual device to set the ESC Works as an USB adapter to link the ESC with a PC to update the firmware of the ESC Works as a Lipo battery voltmeter Input Voltage: 4.5-12.6V Displayer: 16*2 characters LCD.
Ordered before 1pm, packed and shipped the same day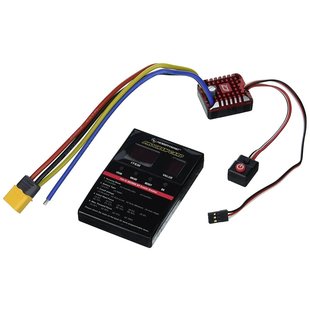 Water-proof and dust-proof, suitable for all weather races. Small size, with built-in capacitor module. 100% waterproof 15 programmable parameter items PWM frequency: 1K/2K/4K/8K/16K adjustable freewheeling (DEO) capability drag brake Rate in 9 levels (ad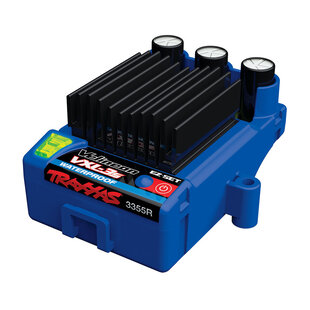 Velineon VXL-3s Waterproof Features Patented Traxxas High-Current Connector eliminates a common bottleneck and maintains pure, unrestricted power flow from the battery to the brushless power system. Built-in two-stage low voltage detection for Lithium Po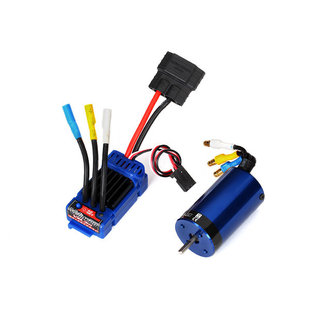 Velineon® VXL-3m Brushless Power System, waterproof (includes waterproof VXL-3m ESC and Velineon 380 motor)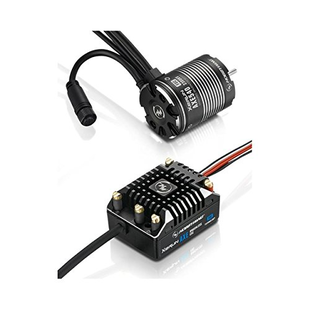 HWI38020250 AXE540 Motor w/ XeRun ESC FOC System, Combo (2300kv) FOC brushless system for Rock Crawlers - Field-Oriented Control for super linearity, high torque and extreme silence.