About Us
Store hours:
Monday Closed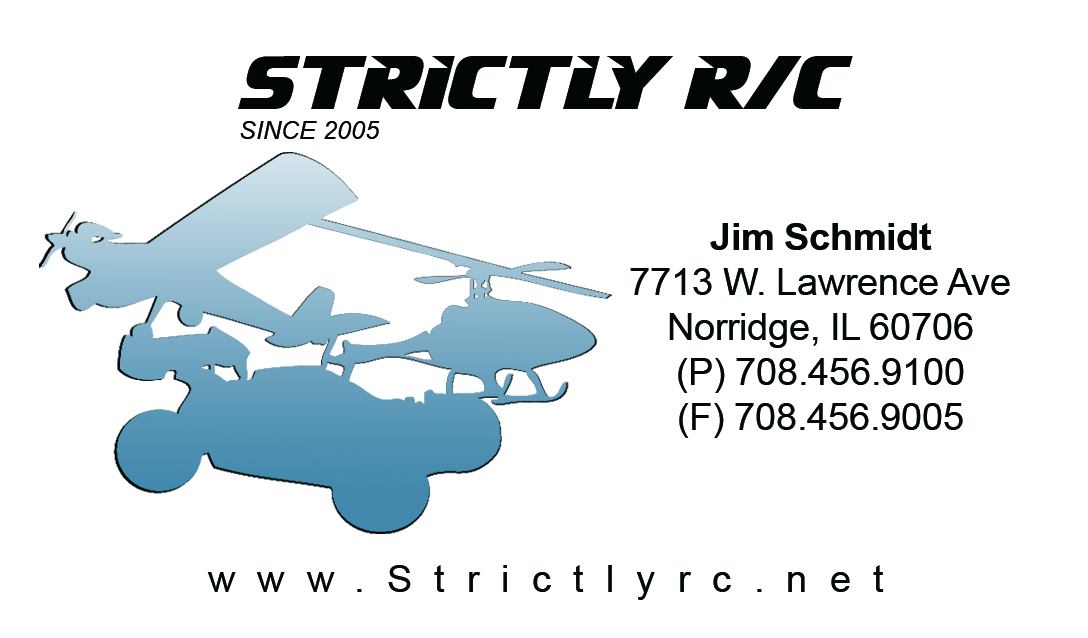 Tuesday thru Friday 11am to 7pm
Saturday 10 am to 5:30 pm
Sunday noon to 5:30
 We are located at 7713 W lawrence
Norridge Illinois 60707
Main Phone
(708)456-9100
WE HERE AT STRICTLY RC
 are dedicated to make your hobby a great choice as well as value for you. Between myself and my well qualified staff, we can answer most any questions you may have, backed up by well over 20 years of experience. We can build, program or repair any products that we sell. And within a reasonable amount of time... and for a reasonable amount of money. Quality and value. When you purchase something here, being a drone, heli, plane, car, etc., we will be here to offer you the advice and help you may need to truly enjoy it. We stand by our selection and inventory. If it isn't something I'd enjoy owning, I don't want to sell it.
order by noon out the same day!
Free shipping on all orders over $100