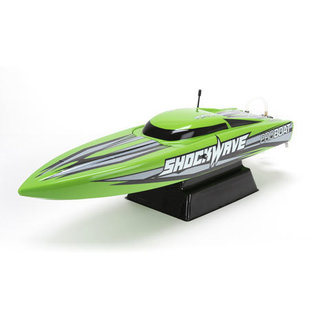 Needed To Complete - 2S or 3S LiPo batter, LiPo battery charger, and (4) AA batteriesEquipped with a brushless 2000Kv water-cooled motor and 30A a Li-Po compatible ESC Includes 2.4GHz Pro Boat radio system Hull-mounted waterproof steering servo rudder ser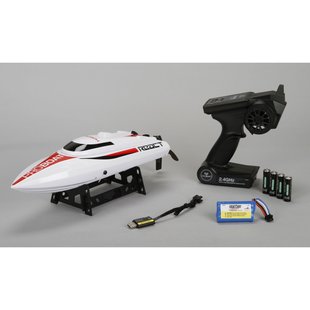 Key Features Capable of reaching speeds of 19+ MPH Self-righting hull system keeps you from going belly-up Potent 390 size brushed motor Includes 2.4GHz marine radio system Water-sensor prevents waterless accelerations USB Battery Charger 1500mAh Boat Bat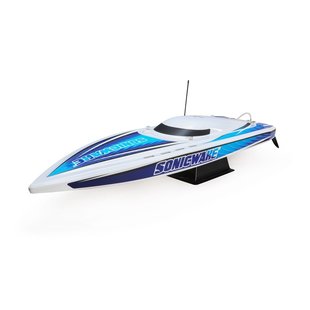 The Pro Boat Sonicwake 36-inch Self-Righting Deep-V has exactly what you're looking for in a Deep-V design―speed and performance. Plus, it features a self-righting hull with sealing canopy.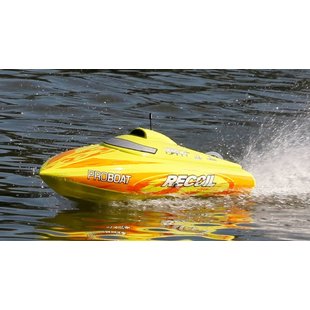 Capable of reaching speeds of 30+ mphSelf-righting hull system keeps you from going belly-up Water-cooled 2100Kv brushless motor and 60-AMP Dynamite® ESC 11.1V 3200mAh 3S LiPo and LiPo balance charger included Includes Includes Spektrum™ STX 2.4GHz FHSS r
order by noon out the same day!
Free shipping on all orders over $100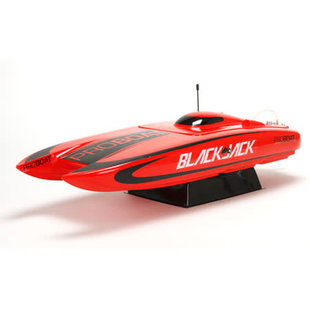 Capable of reaching speeds of 30 MPH with optional accessoriesEquipped with a brushless 2000Kv water-cooled motor and 30A Li-Po compatible ESC Includes Spektrum™ STX 2.4GHz FHSS radio system Off-set rudder system provides superb stability and keeps the Bl